Experienced leadership and technical teams you can trust.
PSG's trusted leadership and expert technical teams have over 300 years' collective experience in ISR analytics and data science, complex system-of-systems engineering, modeling and simulation, machine learning and automated image exploitation.
Joseph Marvin – President & Founder
As PSG founder and president, Joe focuses the company on combining core competencies with research initiatives in a defined technology roadmap. His background includes service in the United States Air Force as a research and development engineer, and defense industry chief systems engineer and program manager on major system acquisition programs. He applies his experience with product development and delivery to market of large software development baselines to the PSG research agenda. His expertise in space systems, space to ground interfaces, and ground processing of satellite data is built on career experiences with space systems in both the government and industry.
Joe's interest in systems engineering of complex systems has led the PSG research agenda toward autonomous systems, complex adaptive systems and robotics decision support systems. This research thrust resulted in Small Business Innovation Research (SBIR) innovative research awards with the Department of Defense and Department of Energy. Under Joe's leadership, PSG has forged research relationships with Arizona State University's Sensors, Signals and Information Processing (SenSIP) industry consortium. This relationship is driving collaborative research in machine learning and artificial intelligence. He has published several technical papers on complex systems, modeling and simulation and systems engineering process maturity.
He entered the Air Force through the Arizona State University R.O.T.C. program and returned to Arizona after service with wife, Sharon, and children, Jared and Megan. He is a member of the International Council of Systems Engineers (INCOSE), and serves as a certified expert of systems engineering. He is also the Arizona State president of the Air Force Association. Joe received his BS in engineering science from Arizona State University and his MS in engineering science from Northrup University in Los Angeles, California.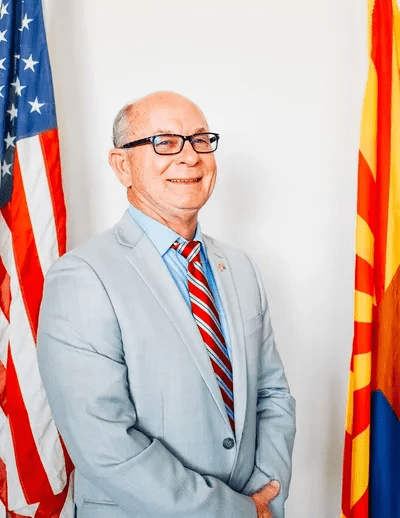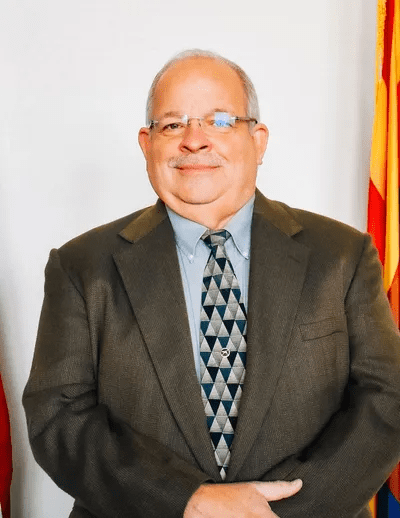 Marvin Kleine, Ph.D. – Production Development Manager
Dr. Kleine oversees PSG's research and innovation effort, focusing on advanced geospatial systems design and algometric solutions across the remote sensing spectrum. Spanning a 34-year career with Lockheed Martin, Dr. Kleine was selected as a corporate senior fellow for his research and expertise in developing operational mission solutions in the field of ISR sensor systems. Dr. Kleine is an expert in both SAR and EO sensor systems. As a researcher and principal engineer, Dr. Kleine has a proven record of developing and transitioning scientific research and innovations into operational tools and systems in support of the mission needs for the intelligence community. Dr. Kleine has very broad technical strengths in the areas of SAR and optical signal processing, ground processing architectures, advanced geospatial intelligence products, spectroscopy, hyperspectral imaging, data compression, radiation transfer modeling, and electromagnetic scattering and phenomenology. For the past 22 years in his role as chief scientist for LM Sensor Processing, Dr. Kleine has been responsible for the management, technology development, and productization of new capabilities to strategically position Lockheed Martin Corporation for the next generation of remote sensing systems and mission capabilities. He has worked the entire development cycle from concept, system requirements, system design, system development, and integration. Recent research activities are in the area of transforming unstructured imagery data for different sensor modalities into object level information for high order machine reasoning.
Robert Reed – Engineering Services Manager
Robbie has nearly 20 years in software development and engineering leadership, focusing on technical execution and process improvement. Most of that time has been in the defense industry working with multi-petabyte-sized data lakes, transitioning architectures to cloud-tenant/cloud-native designs, and integrating into the IC enterprise. He is passionate about efficient, high-function, user-focused development. "Building culture" and "team first" are his guiding principles for work. He graduated from Arizona State University studying technical writing, software development and engineering leadership. He is the PSG Engineering Services business unit manager, drives the corporate agile development process and leads multiple development efforts.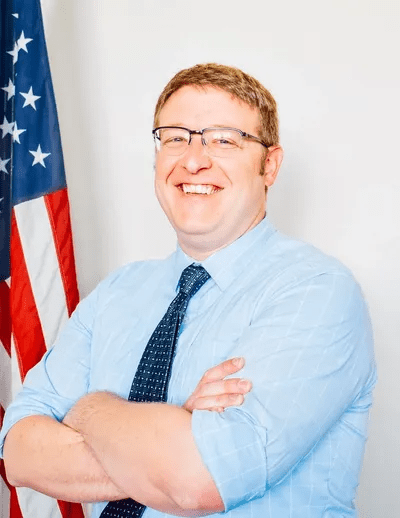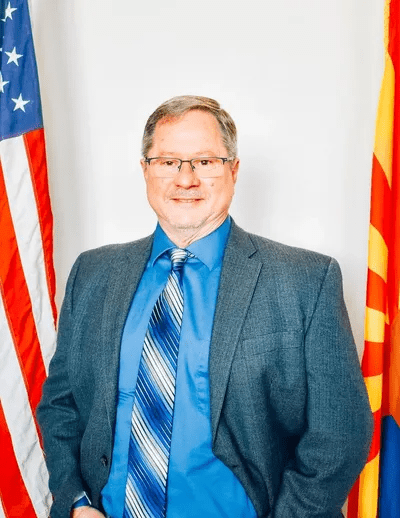 Mike Dezember – Engineering Manager
Mike Dezember is the Engineering Manager for PSG. He is responsible for managing the pipeline, placement, and professional growth of PSG's talented technical workforce as they solve our customers' problems through product development and engineering services. ln his 30+ years, Mike's engineering and management responsibilities spanned SAR imaging systems, image processing, and advanced product development. During his years as the product engineering lead for Lockheed Martin, his teams were responsible for the successful transition of Advanced Geospatial Intelligence products from prototype to operations. This work established the foundation for, and culminated in, the Advanced Geospatial-Intelligence Processing (AGP) system that delivers GEOINT to users today. In addition to his Engineering Manager role, Mike leads small product development teams in the areas of automated change detection, data analytics, machine learning and data management tools.
2022 Summer Interns