Experienced leadership and technical teams you can trust.
PSG's trusted leadership and expert technical teams have over 300 years' collective experience in ISR analytics and data science, complex system-of-systems engineering, modeling and simulation, machine learning and automated image exploitation.
Joseph Marvin – President & Founder
As PSG founder and president, Joe focuses the company on combining core competencies with research initiatives in a defined technology roadmap. His background includes service in the United States Air Force as a research and development engineer, and defense industry chief systems engineer and program manager on major system acquisition programs. He applies his experience with product development and delivery to market of large software development baselines to the PSG research agenda. His expertise in space systems, space to ground interfaces, and ground processing of satellite data is built on career experiences with space systems in both the government and industry.
Joe's interest in systems engineering of complex systems has led the PSG research agenda toward autonomous systems, complex adaptive systems and robotics decision support systems. This research thrust resulted in Small Business Innovation Research (SBIR) innovative research awards with the Department of Defense and Department of Energy. Under Joe's leadership, PSG has forged research relationships with Arizona State University's Sensors, Signals and Information Processing (SenSIP) industry consortium. This relationship is driving collaborative research in machine learning and artificial intelligence. He has published several technical papers on complex systems, modeling and simulation and systems engineering process maturity.
He entered the Air Force through the Arizona State University R.O.T.C. program and returned to Arizona after service with wife, Sharon, and children, Jared and Megan. He is a member of the International Council of Systems Engineers (INCOSE), and serves as a certified expert of systems engineering. He is also the Arizona State president of the Air Force Association. Joe received his BS in engineering science from Arizona State University and his MS in engineering science from Northrup University in Los Angeles, California.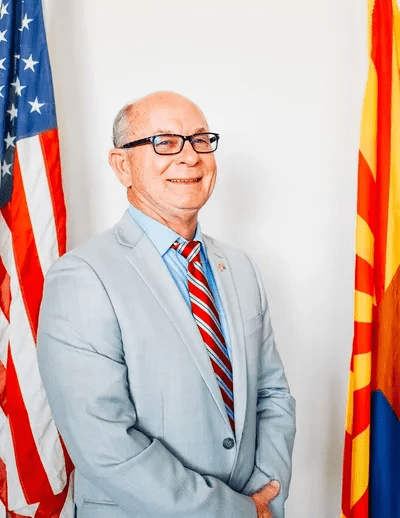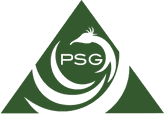 Kathy Craven – Business Operations Manager
Kathy Craven is Business Operations Manager for Prime Solutions Group Inc. (PSG). In this role she is accountable to the President for all accounting, finance, and contracts activities including monitoring, reporting, planning, and analysis. Kathy brings 16+ years of experience leading Program Control and monitoring cost and schedule performance on government contracts.
Prior to joining PSG, Kathy was the Portfolio Manager for Honeywell's Electronic Solutions division driving program excellence across the portfolio by monitoring and analyzing metrics and implementing actions to effectively manage program budgets and deliverables. Kathy also served as Lead Program Control Analyst for the AGT 1500 program where she negotiated contracts and oversaw all program financials including EVM reporting and risk management.
Prior to joining Honeywell, Kathy was a Program Control Analyst and FP&A Analyst for Lockheed Martin where she developed the Long-Range Plan, analyzed profit margins, prepared EVM reports, and ensured adherence to FAR and DCMA guidelines.
Kathy has a proven track record of leading a diverse portfolio of program to ensure customer needs are met by controlling project risks, costs, and schedule. She holds a BS in Accounting and an MBA with a concentration in Project Management. She is married to James, with three adult children, Trevor, Jamie, and Justin. Kathy enjoys baking, camping, and hiking.
Dwayne Boxwell – Vice President
Dwayne Boxwell is Vice President, Business Development & Strategic Relationships for Prime Solutions Group, Inc (PSG). In this role, he is accountable to the President for the company's strategic relationships and overseeing formation of business partnerships where PSG capabilities are aligned with customer needs. Dwayne brings a unique background spanning technical depth, strong business acumen and executive level leadership.
Prior to his VP role with PSG, Dwayne was the Division Chief Engineer for Lockheed Martin's C4ISR business unit driving mission success across the TCPED/PCPAD life cycle. In this executive leadership position, he was responsible for $410M per year in technology services, product development, deployment and support across numerous IC and DoD programs. In addition, Dwayne was responsible for all Division R&D budgets and technology advancement selections. Prior to this division leadership role, Dwayne held numerous technical and leadership roles within Lockheed Martin including Software Architect, Chief Architect, Engineering Program Manager, Chief Engineer, Senior Program Manager, and Senior Portfolio Manager.
Prior to joining Lockheed Martin, Dwayne held both technical and leadership positions at Hughes Aircraft Corporation and Hughes Danbury Optical Systems working in sensor DSP development, sensor processing, analytics, and enterprise system domains.
Dwayne is a proven leader with more than 29 years of experience in leading diverse product portfolios and strategies, and in working closely with other senior leaders to deliver results. He holds a BS in Computer Science and an MS in Technical Management. Dwayne is married to Stephanie with two adult sons, Tyler and Alex, and he enjoys golf, sports, playing guitar, family time and travel.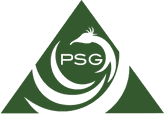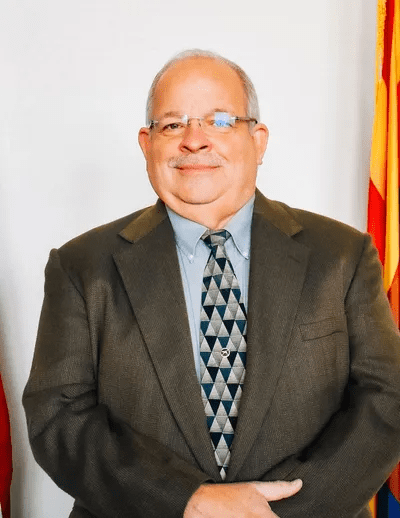 Marvin Kleine, Ph.D. – Chief Technology Officer
Dr. Kleine oversees PSG's research and innovation effort, focusing on advanced geospatial systems design and algometric solutions across the remote sensing spectrum. Spanning a 34-year career with Lockheed Martin, Dr. Kleine was selected as a corporate senior fellow for his research and expertise in developing operational mission solutions in the field of ISR sensor systems. Dr. Kleine is an expert in both SAR and EO sensor systems. As a researcher and principal engineer, Dr. Kleine has a proven record of developing and transitioning scientific research and innovations into operational tools and systems in support of the mission needs for the intelligence community. Dr. Kleine has very broad technical strengths in the areas of SAR and optical signal processing, ground processing architectures, advanced geospatial intelligence products, spectroscopy, hyperspectral imaging, data compression, radiation transfer modeling, and electromagnetic scattering and phenomenology. For the past 22 years in his role as chief scientist for LM Sensor Processing, Dr. Kleine has been responsible for the management, technology development, and productization of new capabilities to strategically position Lockheed Martin Corporation for the next generation of remote sensing systems and mission capabilities. He has worked the entire development cycle from concept, system requirements, system design, system development, and integration. Recent research activities are in the area of transforming unstructured imagery data for different sensor modalities into object level information for high order machine reasoning.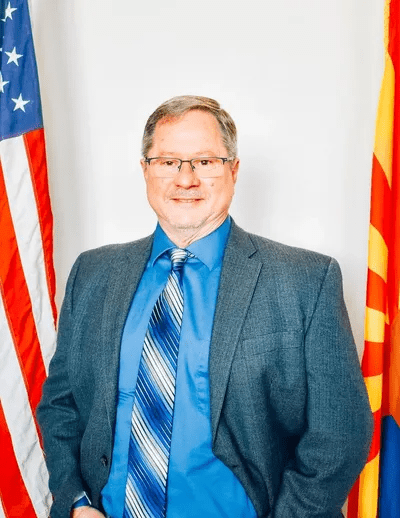 Mike Dezember – Vice President, Engineering
Mike Dezember is the Vice President, Engineering for PSG.
In this role he is accountable to the President for managing the pipeline, placement, and advancement of PSG's talented technical workforce as they solve our customers' problems. Further he is responsible for leading the engineering transformation required to achieve PSG's progressive goals and strategic objectives. In addition to his current role, Mike has led PSG programs and product development teams to solve mission problems with technologies that include automated change detection, data analytics, artificial intelligence and machine learning, and data pipeline management tools.
Before joining PSG, Mike had a 30+ year career at Lockheed Martin with engineering and management responsibilities in areas spanning sensor imaging systems, image processing, advanced product development, and business development. During his years as the product engineering lead, his teams were responsible for the successful development and transition of Advanced Geospatial Intelligence products from prototype to operations. This work established the foundation for, and culminated in, the Advanced Geospatial-Intelligence Processing system that delivers GEOINT to users today. Mike worked closely with customers, intelligence community members, industry partners, and his development team to successfully deliver products and services that satisfy mission requirements. Mike has a proven track record of successful leadership in engineering, product development, and new business pursuits. He holds a BS and MS in Electrical Engineering from the University of Arizona. Mike is married to Lisa with three adult children, Alex, Brendan, and Rebecca.
Robert Reed – Programs Director
Robbie has nearly 20 years in software development and engineering leadership, focusing on technical execution and process improvement. Most of that time has been in the defense industry working with multi-petabyte-sized data lakes, transitioning architectures to cloud-tenant/cloud-native designs, and integrating into the IC enterprise. He is passionate about efficient, high function, user-focused development. "Building culture" and "team first" are his guiding principles for work. He graduated from Arizona State University studying technical writing, software development and engineering leadership. He is the PSG Engineering Services programs manager and drives the corporate agile development process and leads multiple development efforts.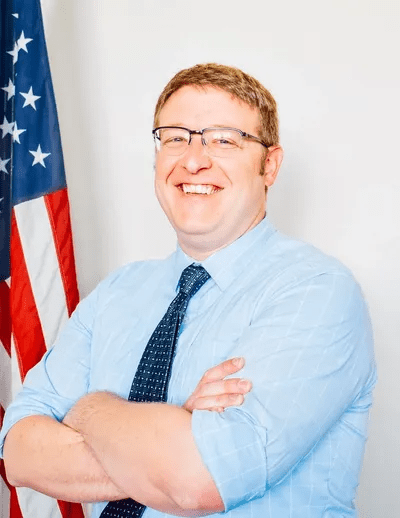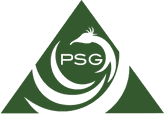 Jackie Tautimez – Human Resources Manager
Jackie Tautimez serves as the Human Resources Manager at Prime Solutions Group, Inc., where she plays a pivotal role as the exclusive manager overseeing all HR functions. Her responsibilities encompass policy administration, recruitment, the implementation of employee development programs, and the management of benefit and compensation plans, all contributing to a comprehensive approach to employee retention. Jackie brings a wealth of experience, boasting over 10 years in Training & Development and Talent Acquisition, with a unique blend of expertise in defense contracting and retail management.
Since joining PSG in 2020, Jackie has been instrumental in the company's growth, successfully expanding the workforce from 30 to over 60 employees. Her strategic initiatives include the introduction of new HRIS tools, the establishment of impactful professional development programs, partnering with strategic talent acquisition partners, and the streamlining of various HR tasks, showcasing her dedication to operational excellence and organizational growth.
Prior to her role at PSG, Jackie served as the Pharmacy Division Merchandising & Operations Administrative Assistant, overseeing the hiring, training, and development of Pharmacists and Pharmacy Techs across the entire Arizona Division, comprising of 123 stores. As a Lead District Recruiter & Training Specialist, she led a team of five trainers and 25 assistant store managers, implementing comprehensive training programs that covered hiring processes, career fairs, and district-wide scheduling.
Jackie holds an AAS in Business Management from Glendale Community College and has earned certifications in Organizational Cognizance and Human Resources Management. She is an active member of the Society for Human Resource Management, serves on Grand Canyon University's Engineering & Technology Advisory Board and is recognized as a State of Arizona Public Notary. Jackie is married to Seth and loves to cook, ride motorcycles, and spend time with her border collie Trudy.
2022 Summer Interns